Crooked Bike?
---
Alright guys, I just got this grom and when I got it home I was checking her out and noticed this.
The rear tail light is not directly parallel to the tire. Now I figured this could be cause by 3 things..
1. Seat frame is bent - took all the plastics off and nothing looks out of order
2. Tire/Axle is crooked - doesn't seem to be the case
3. Swing arm is bent or bushings are trashed - doesnt seem to be the case either.
So I'm stumped... Is this just how the Grom is? Or am I missing something. Here are some pics.
really noticable in this pic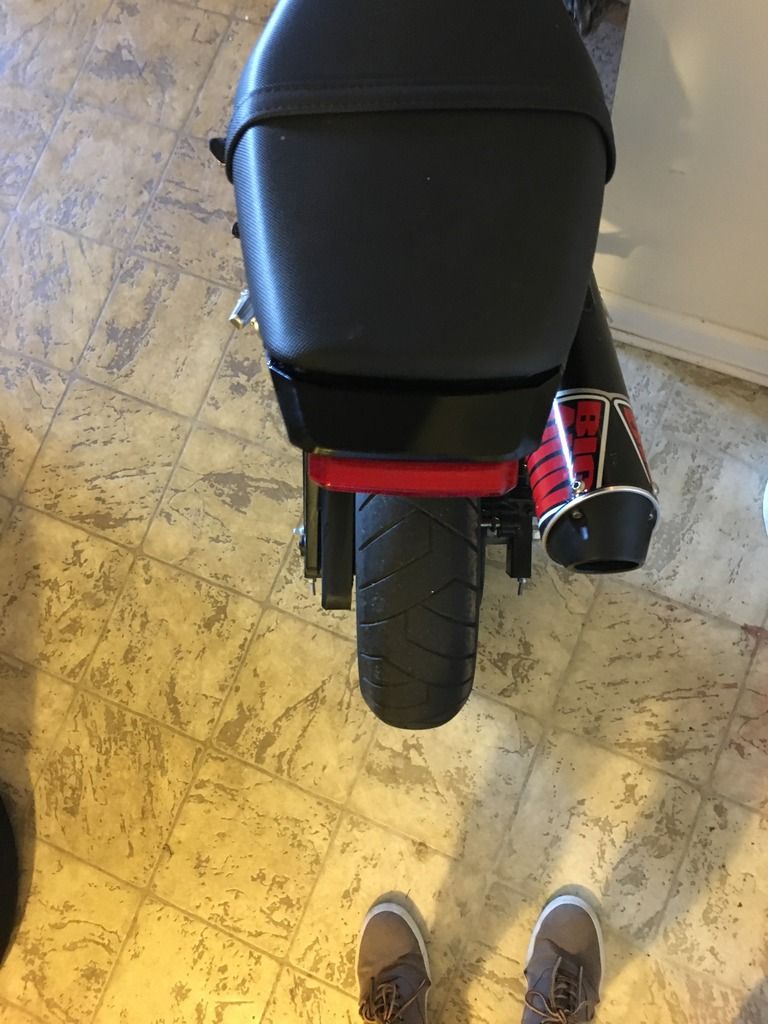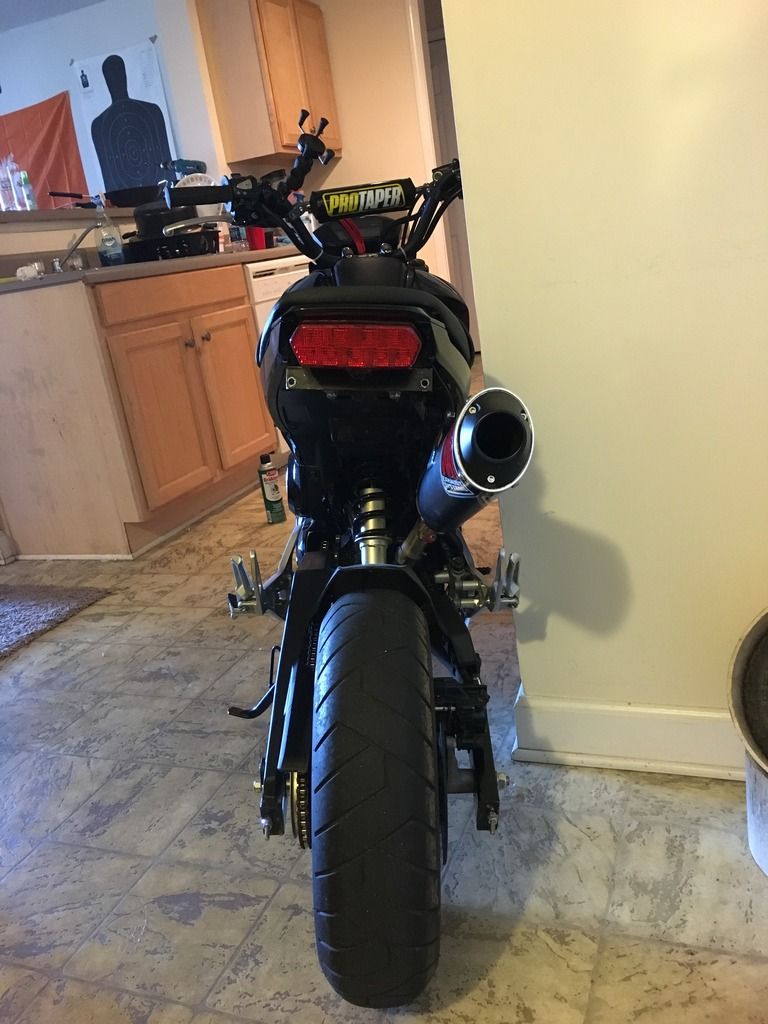 New Member
Join Date: Jan 2017
Location: South England
Posts: 4
Mentioned: 0 Post(s)
Tagged: 0 Thread(s)
Quoted: 0 Post(s)
---
From the damage to gear lever and brake pedal as well that bike has been in an accident , the seat frame is twisted to the left , maybe that's why the aftermarket exhaust system was fitted as that would have taken most of the impact and caused the frame to bend .
Does the bike have signs of parts being replaced or scuff marks on footrests or handlebars .
---
Wise people talk because they have 'Something' to say; Fools, because they 'Have' to say something.
Posting Rules

You may not post new threads

You may not post replies

You may not post attachments

You may not edit your posts

---

HTML code is Off

---