Discussion Starter
·
#1
·
yep finally was able to pull out my broken tranny from my 82 RX-7. Not sure if I should take it apart myself or take it to a expert RX-7 repair guy that is in Santa Clara that fixes most of the Mazda RX-7/RX-8 cars in the valley. This guy wants $500 cash if I bring the tranny to him. I've been to his shop many times and he has all these hot rod RX-7 and RX-8 that he is always working on. The tranny was making a lot of noise which seems to me a problem with the bearings. The tranny shifts ok but the noise is in the tranny some where because if I press the clutch in the noise will sort of go away just a little humming sound and when I let out the clutch the noise comes back even in neutral. I don't think it is the clutch because I replaced the clutch friction plate about 5K miles ago including a new throw out bearing. I also replaced the thruster bearing that the tranny spline shaft mates to the engine. Yes the fly wheel was taken out and re-surfaced and balanced. The noise started happening after trying to teach my daughter to drive a manual shift car and she kept bunny hopping the car when releasing the clutch in first gear, the car would jerk and buck so much when she tried to get the car going in first gear which more than likely put a lot of stress on the tranny. The RX-7 has 77K miles on the ODM so I'm sure the car's tranny has seen a lot of stress since I use to drive it like I stole it.
Yep bought that car new back in xmas of 1981 when I went to Oak Tree Mazda on Steven Creek Blvd and seen the car on the truck carrier when the the deliver guy pulled up with about 8 RX-7 on the trailer and I pointed to the sales person that I wanted that white one. I think I paid like $15K for it since it was a S model and was the low end model with out the air conditioner and electric door locks and windows and all the other luxury stuff.
Second project tomorrow or some time this week is to remove the 4 FI from my Hayabusa and send it out for calibration and cleaning.
out for cleaning and inspection, I figure I should clean it a bit before I take it in for repair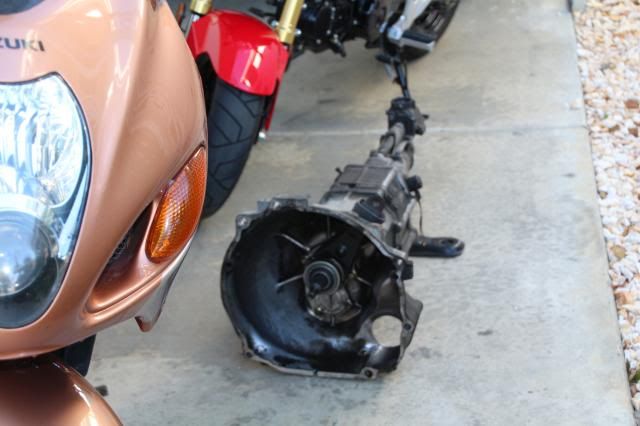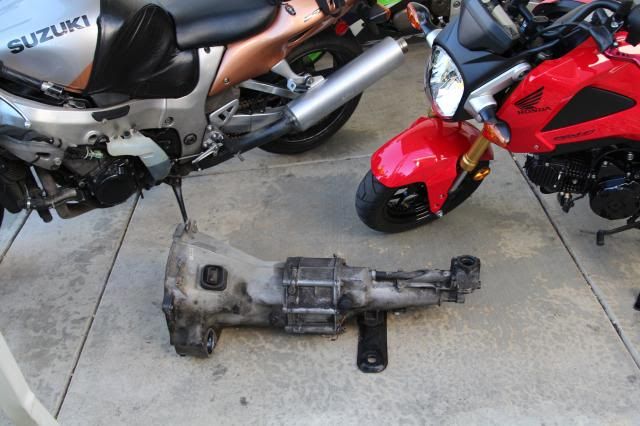 My RX-7 on car ramps