Discussion Starter
·
#1
·
actually acquired it on Friday but this weekend was "kiddie weekend" so i didn't get to ride it at all.
yesterday i finally got some real seat time on it. my 1st impression was that it looked bigger than i had expected...until i sat on it. then the whole bike disappeared beneath me. lol
it's pretty quick...surprisingly so. i'm disappointed in the wheelie ability. the lil bike is so heavy that i haven't been able to get it up in 2nd gear...yet.
out of the box got it up to 57mph sitting up and 64mph tucked. today i took it on the highway and with full tuck hit 66mph.
overall, i love it. can't really figure out what i'm going to do with the bars yet. we'll see...
Grom
my lil brother riding it (5'6" 150lbs)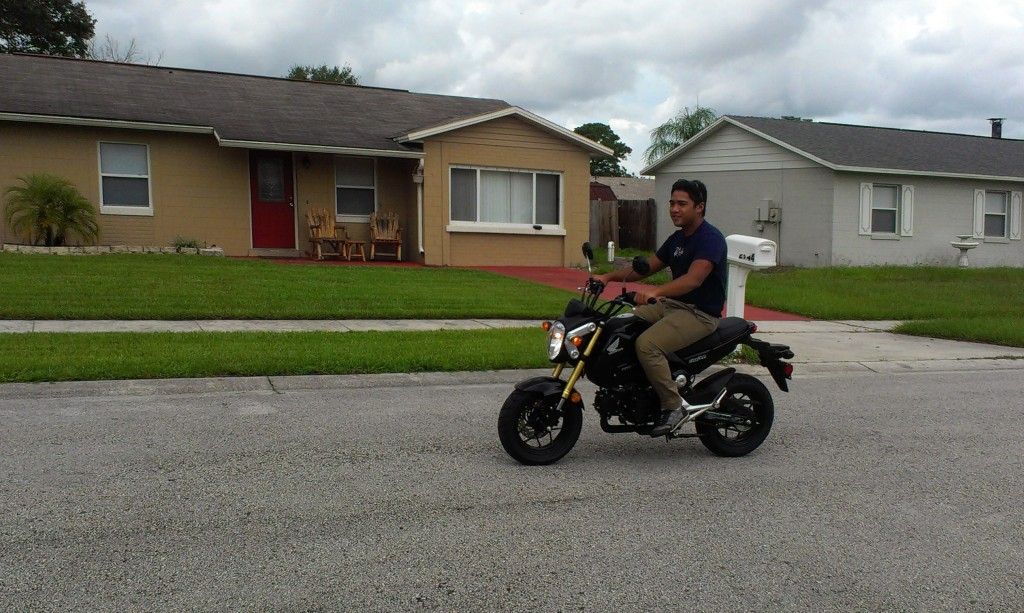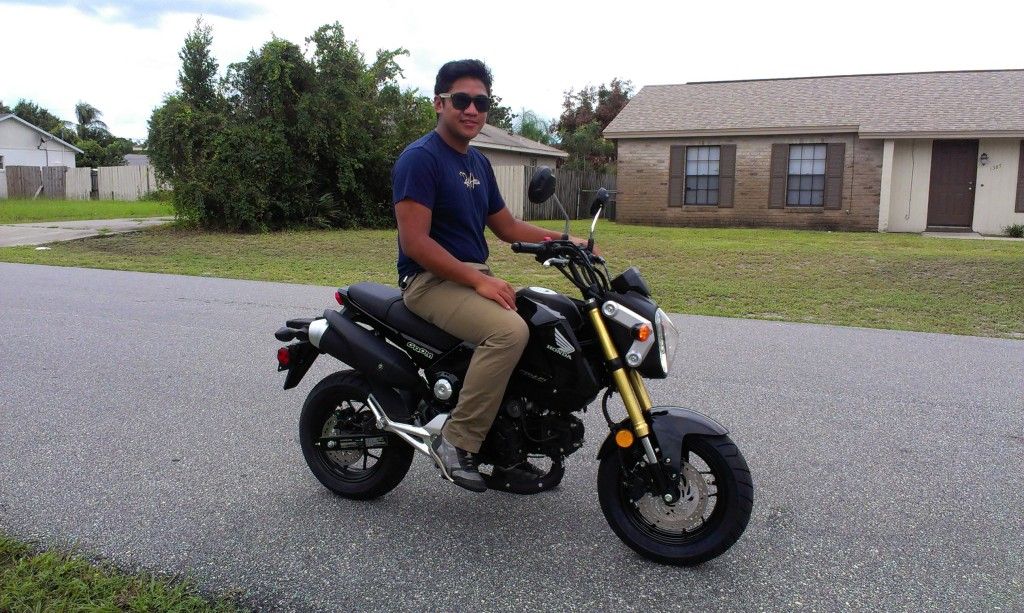 my friend (5'8" 210lbs)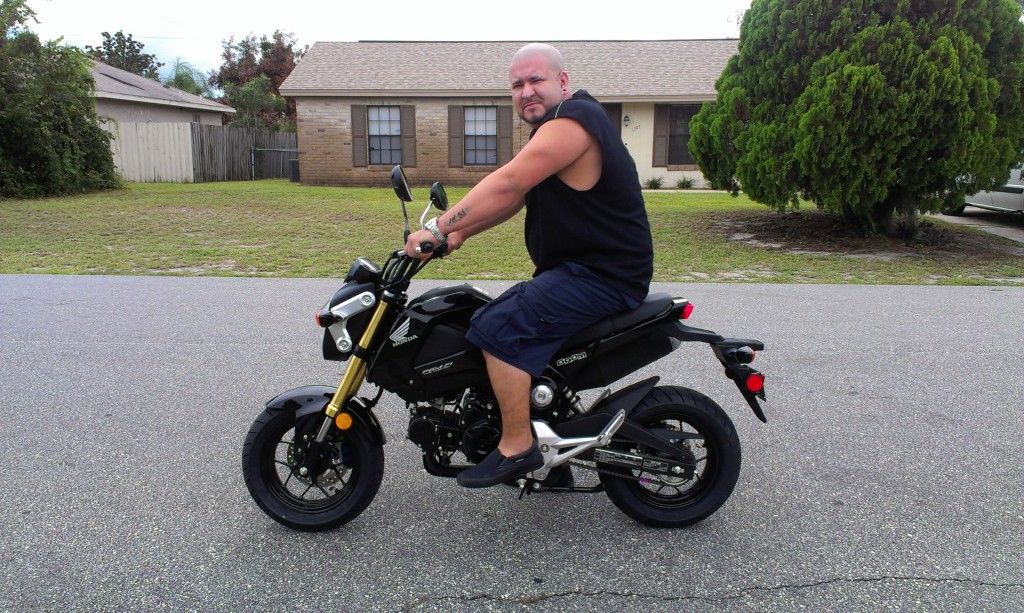 the only pic i've seen of me on it
took the rear fender off and made a license plate bracket out of the stock one. took about 20 min
i think i'm going to use my old Arai "Guyver" helmet as my dedicated Grom helmet. just to added to the "WTF just passed me??"